Main content starts here, tab to start navigating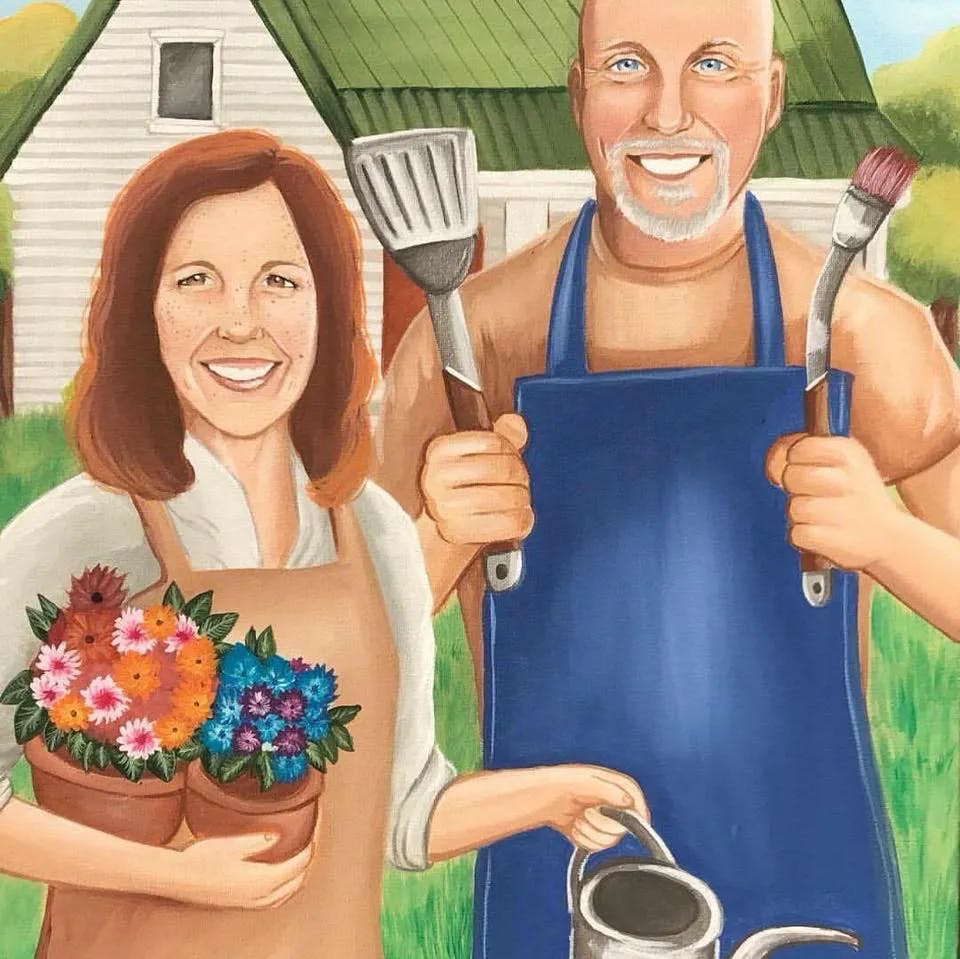 Growing up, dinner always started with a trip into the garden.
Decades before "urban homesteading" became a thing, my parents were pulling 80% or more of our family's produce out of our backyard in suburban Yorba Linda.
I can still remember Mom being at the stove, starting to cook a typical weeknight dinner, and handing my sister and I baskets to go out into the garden and pick string beans or cherry tomatoes or olallieberries. When the garden was in full production, she would enlist the help of her German farmgirl grandmother and the two would spend days canning, pickling, and "putting up" the bounty of fresh fruits and veggies.
When the weekend came, the whole family would load into my Dad's pickup truck and head down to his parent's place in northern San Diego county. There, we lived in a single-wide trailer down a grassy, tree-lined path from my grandparent's ranch house.
They had bought the place in the late 60's. Alumni of UCLA and USC, respectively, my Nana and Papa were living the country club lifestyle in Palos Verdes. Golf, tennis, cocktail parties and cribbage… but with retirement approaching, they purchased 11 acres of avocado and citrus groves in Pauma Valley. I imagine they were longing for the simple life, and when Papa retired the year I was born, they moved down to "Parcela Verde" – their very own "Green Acres".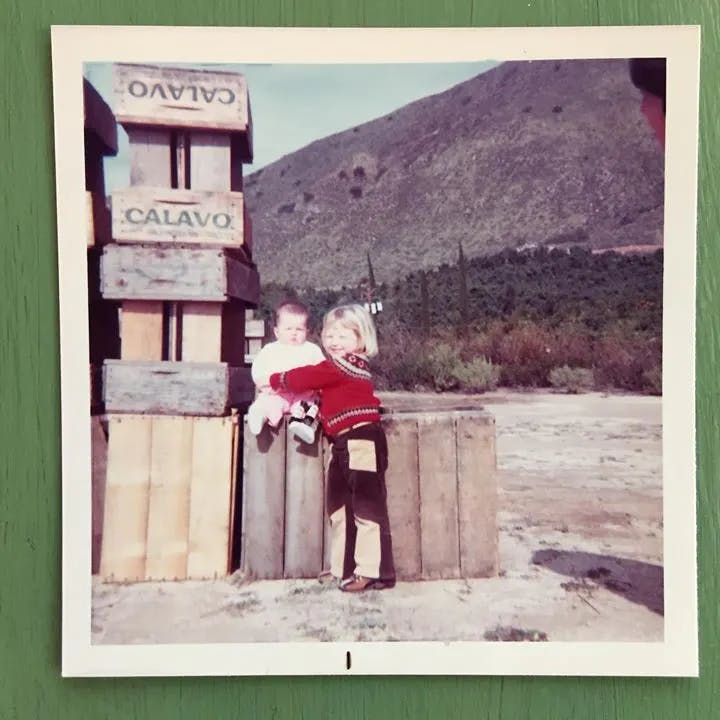 My Dad, with his degree in agriculture from Cal Poly, was hired to manage the groves. We grew mostly Fuerte avocados, as well as grapefruit, oranges, lemons, limes and tangerines for Calavo and Sunkist.
Dad would spend the weekends irrigating, pruning, fertilizing, weeding and picking. My sister and I would ride along in the back of his jeep, watching him work, playing in the groves, and helping him count the "set" to estimate the next season's crops. We would pitch in to polish and pack the picked fruit into boxes when it was time. And we would help Nana in her garden.
There were no grocery stores nearby, and the small local market didn't carry a lot in the way of produce, so most of what they ate came either out of their own gardens, or the gardens of their neighbors. Nana was a gourmet cook, and she loved to "entertain", so the meals that she prepared showcased her hours-old ingredients.
Tomatoes were red and fragrant and tasted like the sunshine they had soaked up earlier in the day.
Vibrant slices of avocado and grapefruit were artfully fanned out on a bed of garden greens, and simply dressed in a homemade vinaigrette.
Breads were warm, fresh out of the oven, and jellies or marmalades rarely had brands. Instead, simple handwritten labels revealed the sweet promises inside.
"Cereal" was Nana's toasted blend of grains and nuts from the local nut farm, sweetened with honey from a neighbor's hives, and topped with berries fresh from the garden.
It was beautiful food. Real food. Food worth lingering over.
It was what made me fall in love with food.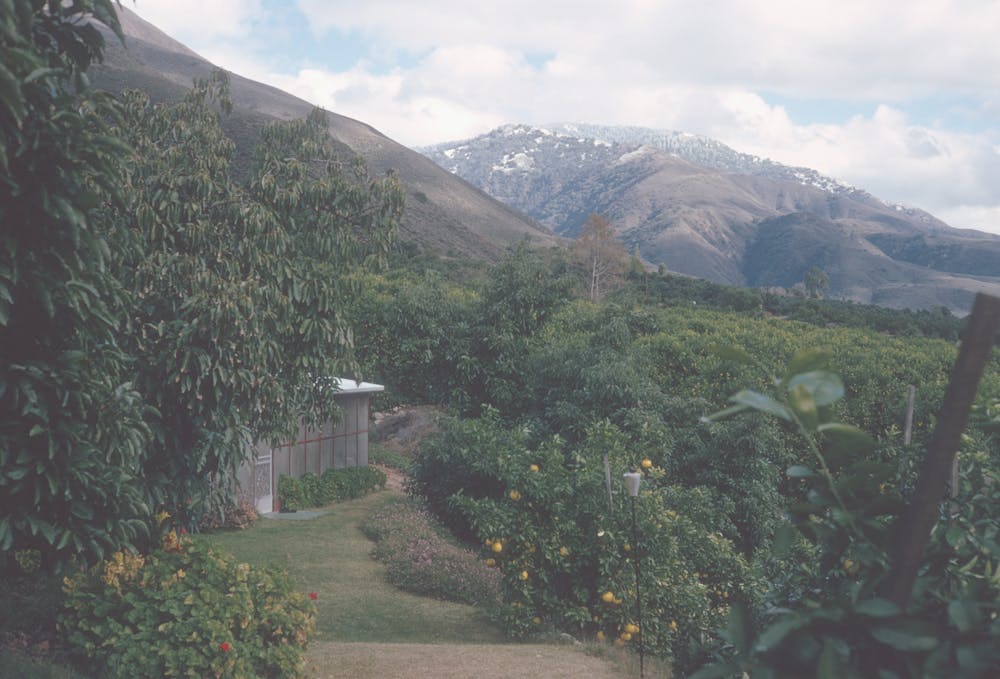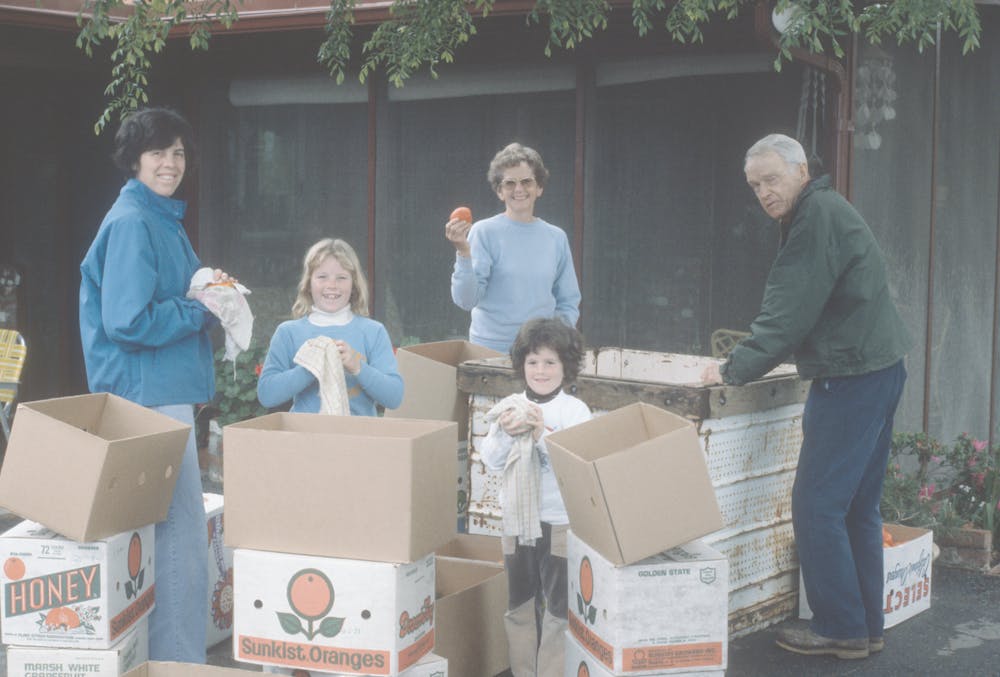 Decades later, I bought Jay a grill for his first Father's Day.
He wasn't really much of a cook, and the men in my family had never really been into BBQing, but it just seemed like the thing to do. In the early years of our marriage, as broke young college students with a family, we often found ourselves cooking as a cheap form of entertainment.
Living in the Pacific Northwest at the time, we enjoyed ready access to a wide variety of fresh fish and game. As Jay's reputation for cooking and his grill skills grew, we started hosting parties and first began toying with the idea of opening a café.
After graduating and moving back to California, Jay got a wild idea, and somehow convinced me to go along with it. So in 2005, we packed our 3 kids into an RV and traveled the country, collecting recipes from local cooks and grillmasters at tailgate parties at every stadium in the NFL. We learned firsthand the distinct, regional cuisines that make up the diverse culinary landscape of our country. And we came home with an even greater appreciation for the flavors, the colors, and the bounty of California.
\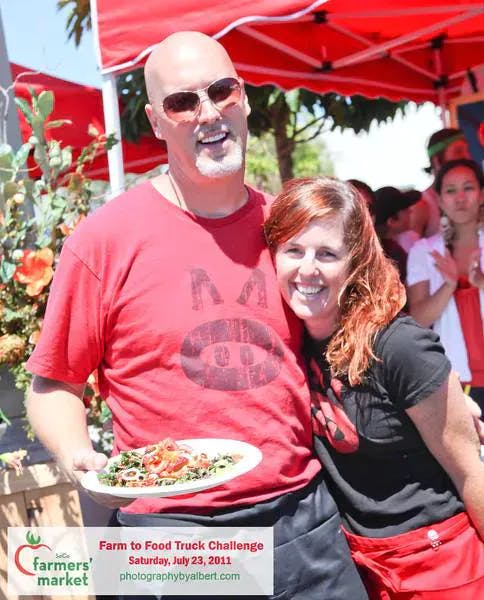 Jay spent the next five years sharing what he'd learned on television and radio shows across the country. He became a KCBS certified judge, and had the honor of judging the Jack Daniels World Championship of BBQ for 3 years alongside BBQ legends like Guy Fieri and Ray Lampe.
As the food truck craze began to ignite in Orange County, we decided to jump in with a truck concept based on the one ingredient we found beloved from coast-to- coast; that most All-American of foods – bacon!
BACON MANia, as we had hoped, was instantly and wildly popular. We won awards, truck challenges, accolades and fans, and were featured on television shows like Eat St. and U.S. of Bacon.
After 5 years though, we were ready for a change. We wanted to get back to cooking the foods we loved so much – to those bright, vibrant flavors of California.
We found our footing in the Primal movement, and began playing with fresh, local produce (and with growing our own!) In stepping away from prepared and processed foods, we began smoking and curing our own meats and making all our sauces and rubs from simple, real, and beneficial ingredients. Not only does our food eliminate ingredients that are bad for you, we purposefully add ingredients that are good for you.
So when the opportunity came along to open up a café on the newly renovated campus of The MET, with gardens only steps away where we could grow and showcase our favorite ingredients, it felt like a perfect fit. And when it was time to come up with a name for this place that would celebrate the foods that we grow and the flavors of California, it had to be Verde.
I think Nana and Papa would be proud.
Verde Kitchen – offering a homegrown menu featuring garden fresh (and good for you!) breakfasts, soups, salads and sandwiches.
We hope you love it!